Official Letters of Invitation for Visa Purposes
Official letters of invitation for visa applications are available upon request. These letters do not and cannot commit the Organizing Committee to any financial obligation.
Travelling to Porto
By Plane: Sá Carneiro Airport, (IATA: OPO), Pedras Rubras, Maia (+351) 229 432 400. Also known as Aeroporto do Porto or Aeroporto Francisco Sá Carneiro, this is the second busiest airport (after Lisbon) in the country and is located at approximately just 15 km from the city centre, making it one of the easier airports to fly in and out of.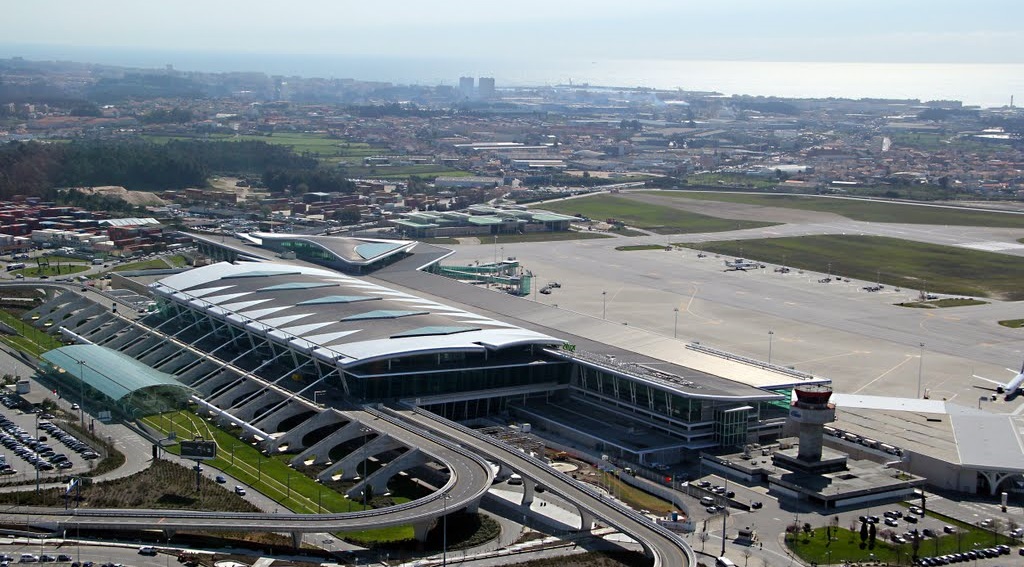 It is rated as Europe's 3rd best airport under ACI-Airports Council International 2015 ranking, which is the ninth award in the past ten years. Porto airport was in the top three between 2006 and 2011 and was voted by passengers as the best European Airport in 2007. After an intermission of one year, it was again awarded 3rd place in the ranking in 2013 and 2014. The airport presents a large number of nonstop destinations over Europe, US and Brazil and some of the main airlines that travel to Porto include Iberia, Lufthansa, Luxair and Ryanair. It also serves the Galiza region. 

Just outside of the airport there is a bus stop for the AeroBus which takes you to Praça da Liberdade (city center) or will drop you off at the Pousada da Juventude (youth hotel, but with no age limit). A similar taxi trip will cost 25 Euro. The Metro line (E-Violet: Aeroporto – Estádio do Dragão) connects the Airport to the city centre, offering a fast ride into the heart of the city.  This line operates daily from 06:00 - 01:00 and takes about 30 minutes to get to the city centre (either Trindade or Bolhão station). The Andante ticket needed for this journey can be purchased at any of the automatic ticket machines in the Metro station – occasional ticket (Z4). It costs 2€, is valid for 1 hour and 15 minutes and is also rechargeable.
For more information please check: https://www.ana.pt/pt/opo/home
Public Transportation
By metro: The Porto Metro has 5 lines that run across the center of Porto and to some suburban areas. It is quick, and probably the most efficient way to get around Porto.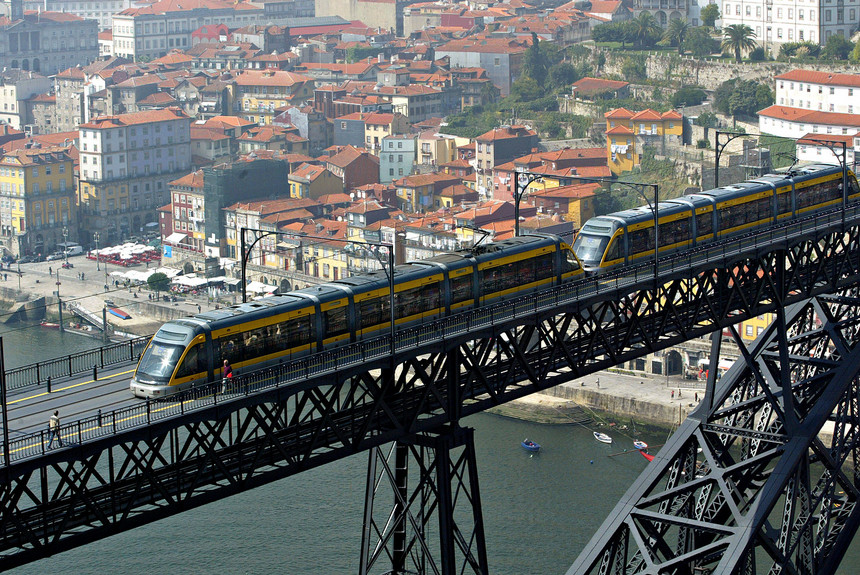 Tickets must be purchased in advance. The ticket is printed in a card called Andante, and you can purchase as many rides (or travels) as you want for the zone you are staying in (Porto and surrounding is Z2, Matosinhos Z3 and Airport Z4). One travel will take you anywhere in your zone, and you can travel as many times as you want during one hour. If you plan on using it again, Do not throw away the card! The card can be re-charged (the card itself costs €0.60).  


You can also buy daily passes. Visit Porto and circulate without limits throughout the Andante transport network. Just choose the number of days during which you want to benefit from this tariff. The Andante Tour 1 costs €7.00 and it's valid for 24 consecutive hours after the first validation. The Andante Tour 3 has the price of €15,00 and it's valid for 72 consecutive hours.
An important note: your Andante must be validated in one yellow machine before you enter the metro or a bus.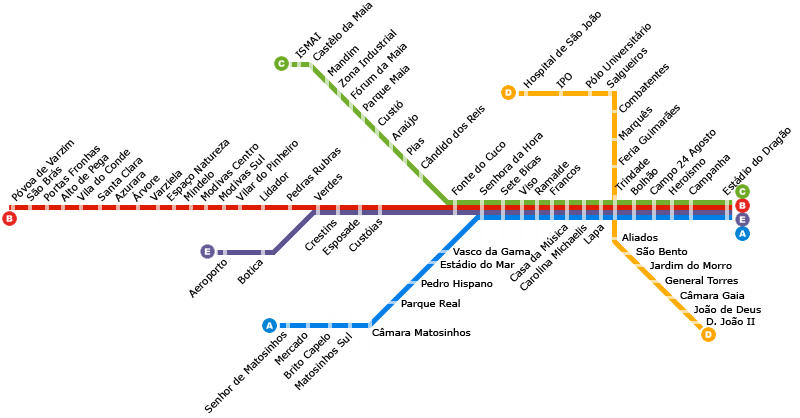 For more information please check: http://www.metrodoporto.pt/
By bus: STCP has many lines and buses, which are modern and comfortable. If you do not have the Andante (see Metro above) you can purchase tickets once you board a bus.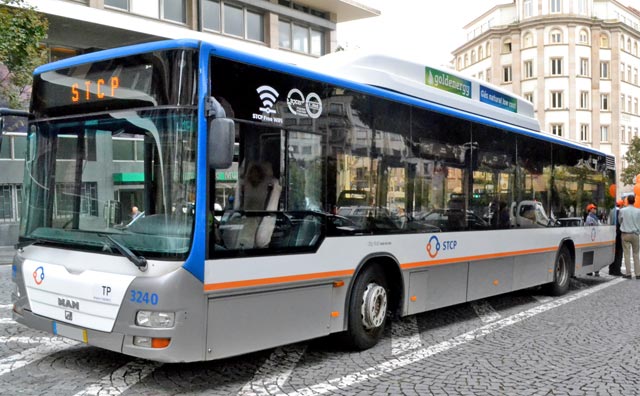 For more information please check: http://www.stcp.pt/
By taxi: Porto's taxi services provide a good alternative to get rapidly to/from the city. There are taxis waiting in the stands outside the airport and in different spots all around the city (train stations, some metro stations, etc). Taxis are all equipped with a meter and the number of passengers will not affect the travel cost, though taxi fares also include surcharges depending on circumstances such as time of the day, moment of the week, public holidays and extra luggage. The cars can have two different colors: most of them will be light beige, but some blacks with a green rooftop can still be found.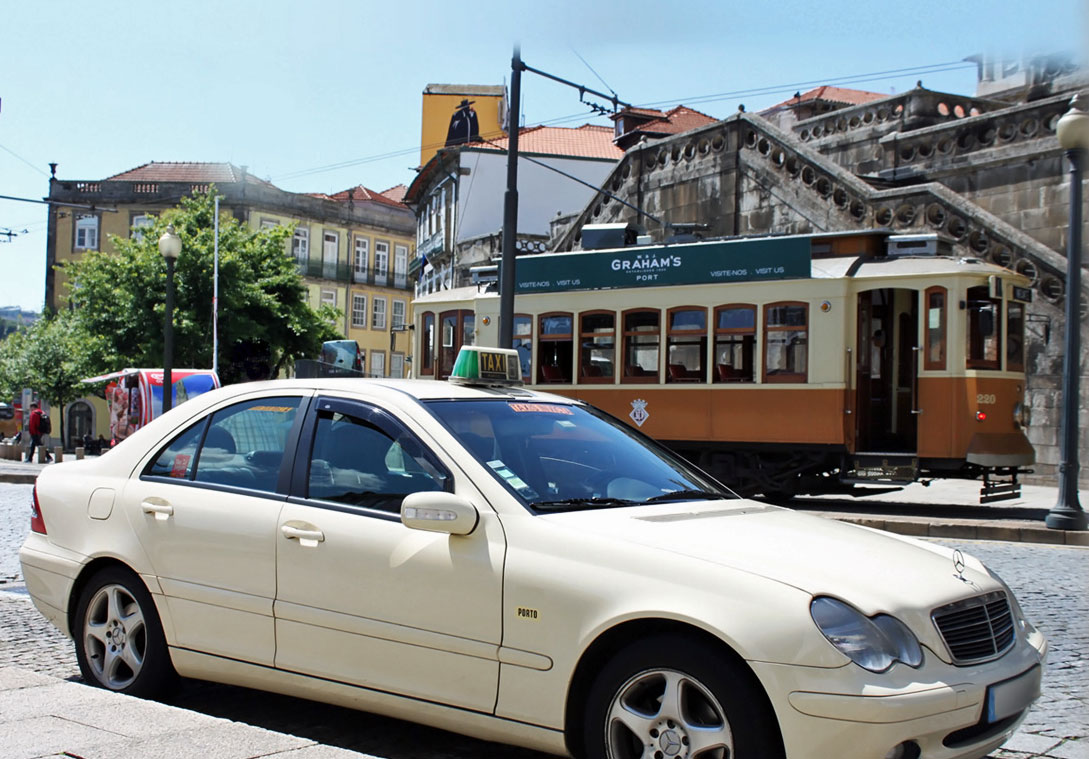 For more information please check: